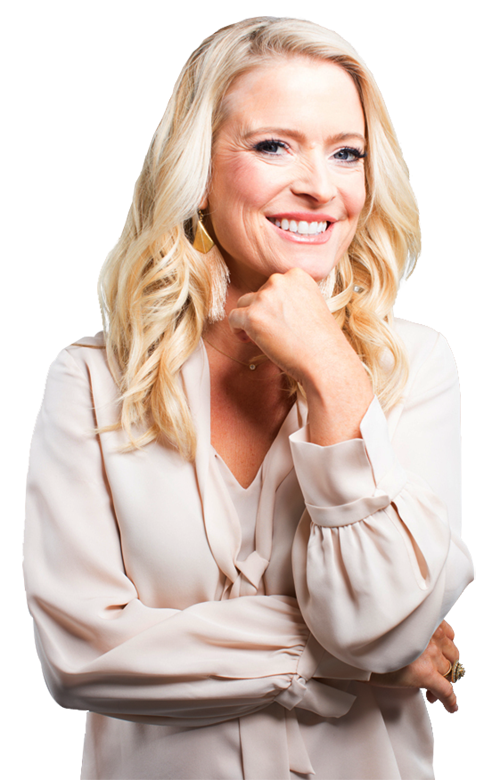 A Note from
Rikka Zimmerman
Have you been on the personal development path for years and yet every time you think you've finally made progress an old pattern shows back up and traps you in limitation? And with our current world, it can be even more challenging to stay on the path with the influence of the collective consciousness.
You think, "Great, I'm finally done with this limitation!"  Like not having an abundance of money, not attracting a partner or not making healthy choices for your body– only to find that next month you can't pay your rent, your partner still hasn't shown up, and you're binge watching Netflix with a bag of potato chips?
When you feel yourself going in circles, despite your best effort and spiritual practice, it means core patterns are resurfacing and repeating.
So many of us (including myself at one point) stumble through life, operating on unconscious core patterns from our past, wondering what we're doing wrong and why it's so hard to create the growth and expansion we so badly want and need.
And because core patterns are locked away in our unconscious, it's nearly impossible to clear them on our own. How can you change something you aren't even aware of?!
So when you find yourself circling through the same behavioral pattern or situation — like always feeling unfulfilled or attracting the wrong person–then you know you are falling victim to an unconscious core pattern.
These patterns can be fierce which is exactly why I'm dedicating 3 days of activation, facilitation and energy work to guide you through a total clearing of your unconscious core patterns.
After just three days you will be a completely new person on a cellular level. You will leave the workshop with the tools to continue setting yourself free from any core pattern that is locked away in your unconscious.  You'll learn how to bring them into your consciousness to end these patterns for good!